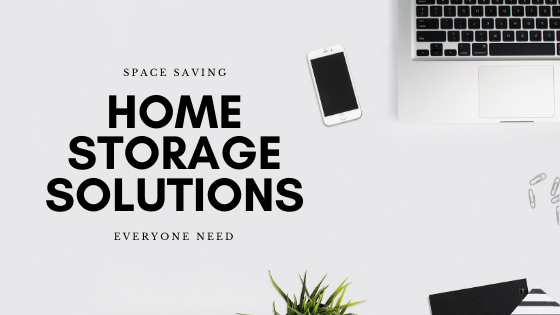 Space Saving Home Storage Solutions Everyone Need

Do you think that you have enough storage space in your home? You want to save space, have enough room and yet not make your house look cluttered?

Space is a luxury and storage solutions can be an accessory or an accessory can also be a storage solution. For current modern designs, space-saving solutions are like functional accessories that will help beautify your home and give you some storage space. Such organizational gems are what make stylish and small-space living possible.

Here we have a list of storage solution ideas that you might find stunningly perfect for your home's interior: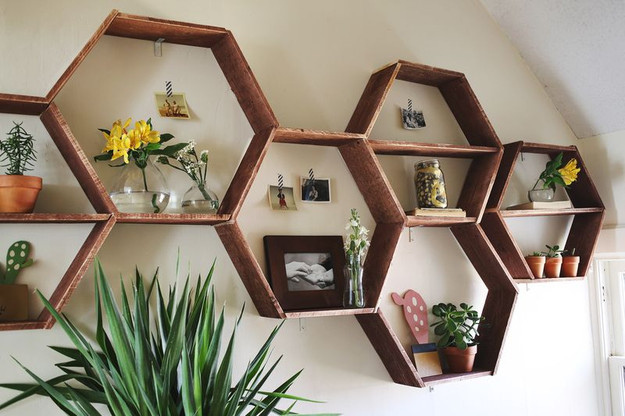 Image Via Flickr CC: Wicker Paradise
Wall Shelves in rectangle / Honeycomb wall shelves – stylish yet functional, it also forms a dual purpose as in feature wall & display area. Unique shelves as these are a must-have to save storage places and you can display your best book collection and other things that can brighten your room. It is also perfect for a minimalist type of interior.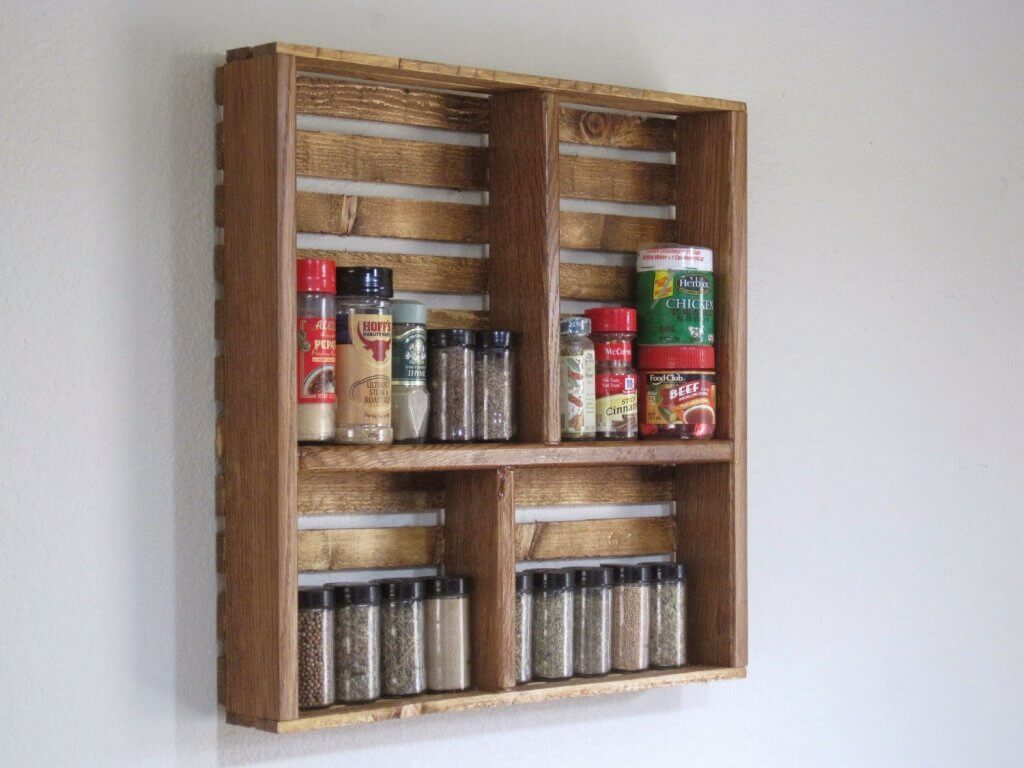 Image Via Miserv.net
Wall Mounted Organizer – Keep your mess organized but still within arm's reach. There are many different types of wall-mounted organizers. It depends on the room or the things you're trying to organize. You can choose the right mounted organizer for your office, bedroom, kitchen and yes even the bathroom. If you have a lot of knick-knacks in random places then this is for you, to help you organize your stuff and keep your home clean.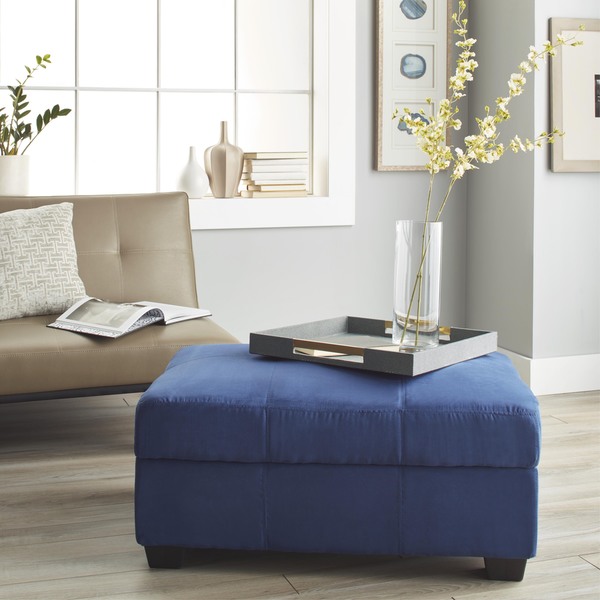 Image Via Overstock.com
Storage Ottoman – A good hidden storage that allows you to put your feet up too. Having good looking and functional furniture are a growing trend now. Especially for urban living. Storage Ottoman's are perfect for small spaces and for you to put away your things and keep the living space organized and uncluttered.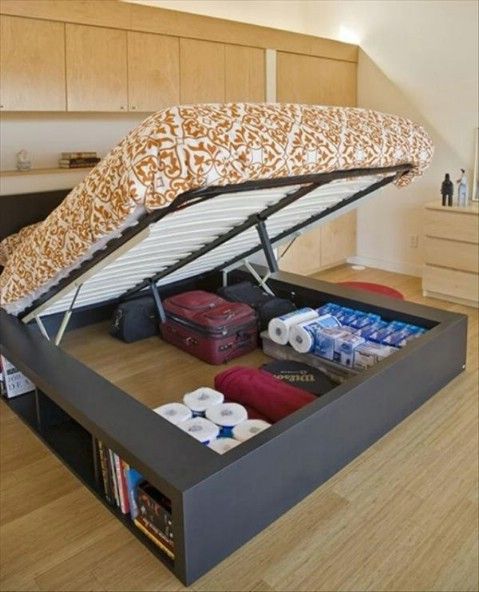 Image Via Homedit.com
Under-bed storage – Get Toyogo boxes to store rarely used items underneath your bed space. Or, get a designer to customize a bed frame with storage that allows pull out drawers to be built-in for more storage. Under-bed storage is helpful for that extra space for your socks and folded laundry. If your closet has no room for your other clothes. It can be a pretty convenient and clever storage space.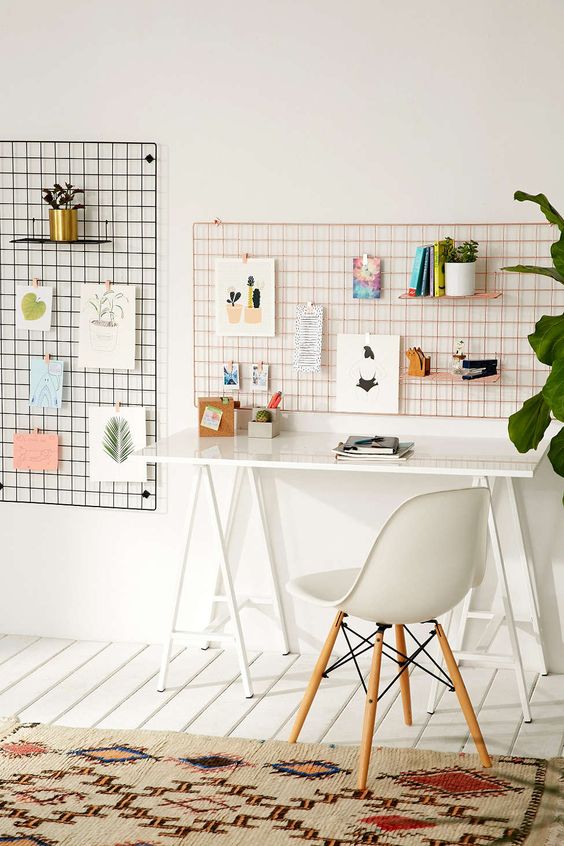 Image Via UrbanOutfitters.com
Wire Wall Grid Shelf – Display your postcards, memos &, etc on the wire wall at the study area. It's good for your working space and doubles up as a showcase for some of those cute postcards or art prints. You can also display some lovely succulent plants to brighten up the room.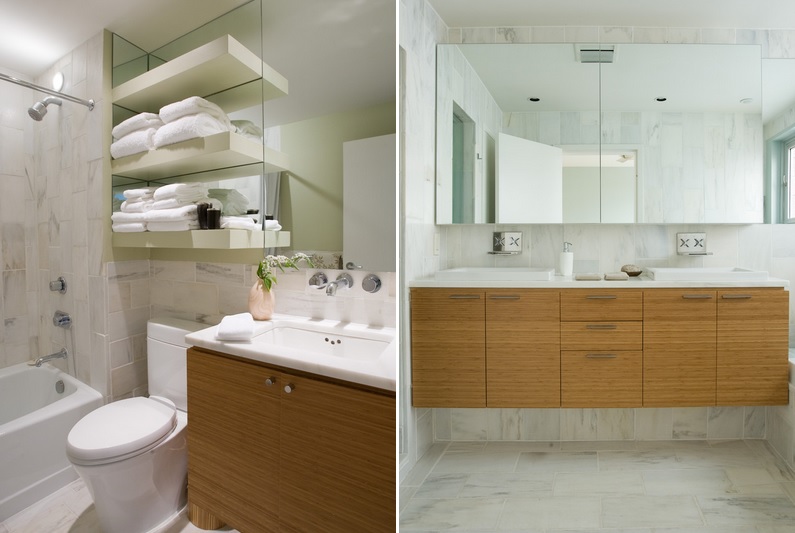 Image Via Homedit.com
Over The Toilet Storage – So many great things you could add to a bathroom and so little space you can use it for. This is the major issue with most small bathrooms. Tip: Make full use of the space above WC, customize a cabinet to store toiletries, toilet paper rolls and the trusty newspaper.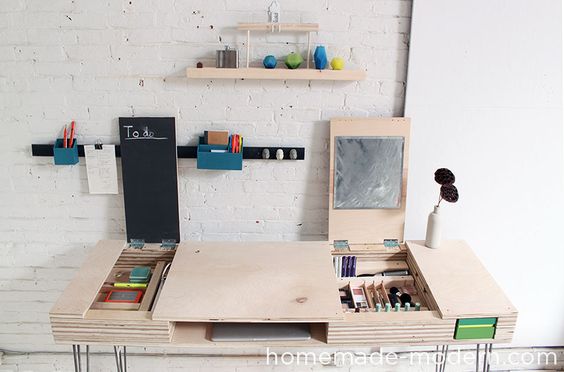 Image Via HomeMade-Modern.com
Duo Workstation/Vanity set – get your designer to design a vanity set which desk by day, and vanity set by night. In a small apartment, a desk is used for many things. It's often more than just a workstation. So having a dual functional use of a desk is pretty clever and convenient. This versatile wonder is a space-saving best which please mister & missus where one needs a vanity counter & another needs a working desk.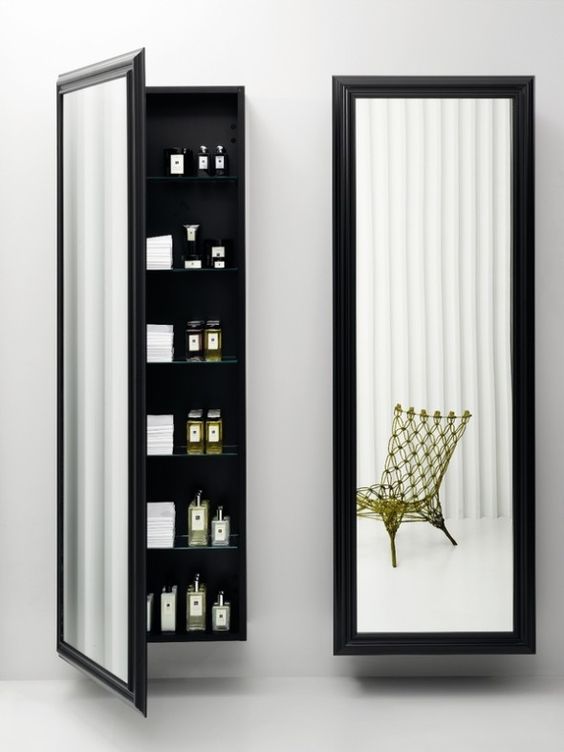 Image Via Reliable-Remodeler.com
Storage Mirror – Opt for a wardrobe door in the mirror finish instead of struggling to think where to fix a mirror panel. These storage spaces are great for small bedrooms and the mirror gives the room a feeling of spaciousness. Even in the bathroom, it is commonly used for the medicine cabinet and other toiletries. Compact storage mirrors can also be used to organize your jewelry and accessories to avoid the tangled chains.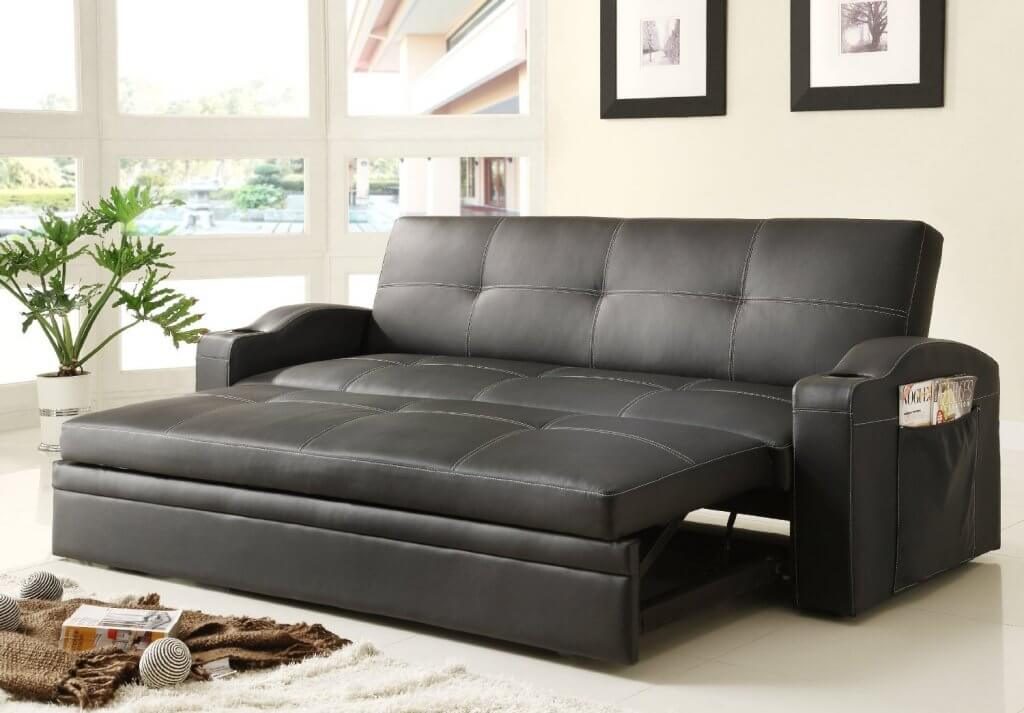 Image Via GoodWorksFurniture.com
Convertible Sofa – Get a sofa bed and turn it into a cozy guest bed when your pals come to town. Convertible sofas are perfect for apartments that have no guestroom. It is ideal for those that have a potential for overnight guests, or for fun times like sleepovers and kids pajamas parties.