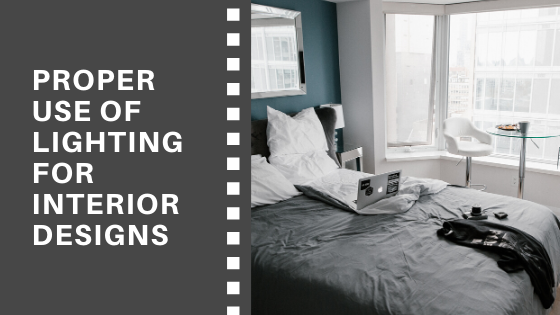 Proper Use of Lighting for Interior Designs

In our previous article, we discussed the history and evolution of light source for interior application. Today let us move on and discuss a little about the topic of proper use of lightings for interior design.

As mentioned in the previous article, different areas require different levels of brightness. Example: We need the study area to be bright for some reading and to perform some precision tasks. Whereas in the bedroom we do not want it to be too bright as it's an area where we start to relax, get comfortable and rest for the night. Different areas also utilize different tones of lighting to achieve the desired mood. Example: A warm lighting source for a cozy bedroom and a "white" light for study or work areas. But what happens when we have a combination of 2 different areas in 1 room?

This is when we can try to have a mixture of different lighting sources for the area. Perhaps a surface mounted light fitting or a recessed Downlight if the design permits and a task light or table lamp at the work station. Use of warm lighting source for the general luminance of the bedroom and a cool white lighting source for the task area.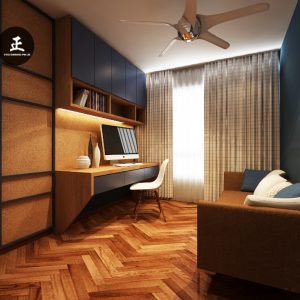 One must be careful when choosing the types of lights for their home renovation as adequate brightness is very crucial. Poor lighting can be a safety hazard resulting in misjudgment of the size or speed of objects which may lead to accidents and injuries. It will also affect the quality of work, especially in areas where performing precision tasks. Poor lighting can lead to some serious health hazards as either too much or too little light can strain the eyes causing discomfort, tiredness, and headaches.
The use of wrong colour temperature for different areas may also pose a problem. Example: Having a warm lighting source in the vanity area. The warm lighting source will give an "orangey" tone to the face and ladies may find that their completed makeup too "pale" when they stand under a white light source.
Another way of addressing different lighting requirements for an area is the use of smaller and different light fixtures. A combination of Downlights and linear light fittings can be used together in an area to provide sufficient lighting yet at the same time able to tone down to the minimum brightness when needed.
Lighting for Kitchen is just as crucial as it is a place where we use sharp objects like knives and to see if our food is properly prepared. Having a dark kitchen and you might not see whether that well marinated, juicy piece of chicken is thoroughly cooked.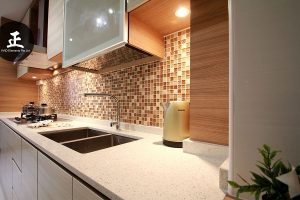 So, as you can see, good and proper lightings not only help to beautify the entire renovation, but also contribute to the overall feel and use of your home, whereas improper and inadequate lighting can affect the final result of your home makeover. Your new home is a long-term commitment and probably your biggest investment. Getting proper lighting can and will contribute and enhance the experiences you share with your loved ones and friends in your lovely abode.
This article serves as an introduction and brief discussion for the use of lighting and does not support any brand or type of light fixtures. Please feel free to contact us to find out more about how we can help you to design and choose the proper lighting for your home makeover.
About the author:
Vincent Chua received lighting design training in Italy and Nottingham in 2006. With more than 13 years of experience in the lighting industry, he was involved in many landmark projects in Singapore and Malaysia including condominiums, malls, schools and many other iconic buildings where his knowledge of proper lighting designs helped to reduce energy wastage and improve efficiency and aesthetic beauty of the buildings.