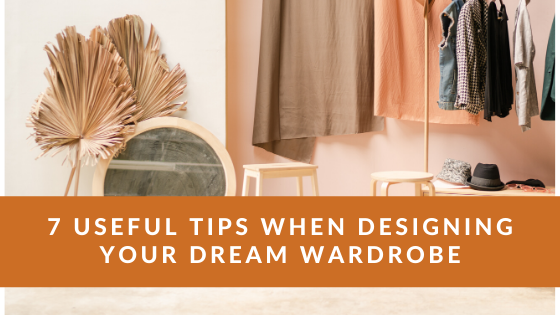 7 Useful Tips When Designing Your Dream Wardrobe

Having enough space to keep apparel, shoes, and accessories are always one of the biggest headaches for homeowners. The custom-designed wardrobe is a highly sought after solution in order to create an efficient and organized wardrobe that fit your lifestyle and home design.

Here are seven tips on how to plan ahead when designing your dream wardrobe.
1. Plan WHAT + HOW you want to store your belongings
For starters, close your eyes and think about what and how are you do you intend to store all your belongings. More shelves for folded clothes or more racks for hanging them up? Do remember to include storage for your accessories and shoes…
To properly plan this, group your items based on their dimensions, for example, long dresses would require taller storage space as opposed to shirts and blouse. Speak to your designer or contractor to conceptualise your dream wardrobe.

Image: AD. I. WRKS
2. Double or Single-hang sections?
How to decide double or single hang sections? Shirts, blouses, and slacks can be stored on double hangs, while dresses, long coats and jackets need to be stored in single hangs.
In short, more single hangs if you have a lot of dresses or else plan your wardrobe with more double-hang sections to maximize storage space.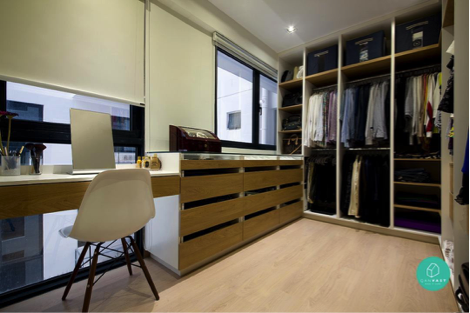 Image: Fuse Concept
3. Consider an island for accessories storage
Getting headache where to keep your accessories? Speak to your designer to see whether it is sufficient to fits an island into your design. If space permits, do consider having an island that serves as proper storage space for little item like cufflinks, jewelry, ties, belts, earrings, necklace, sunglasses and etc.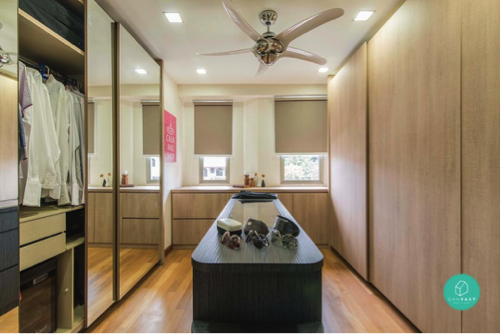 Image: Box.ID Studio
4. Maximising corners
Space is luxury! You may consider including corner shelves to hang clothes, store purses or bags. Otherwise, you can have your panels overlap the adjacent wall to keep items like winter coats, luggage or bed linen in these "hidden" spots. Talk to your designer to explore the best way to incorporate corners storage in your design.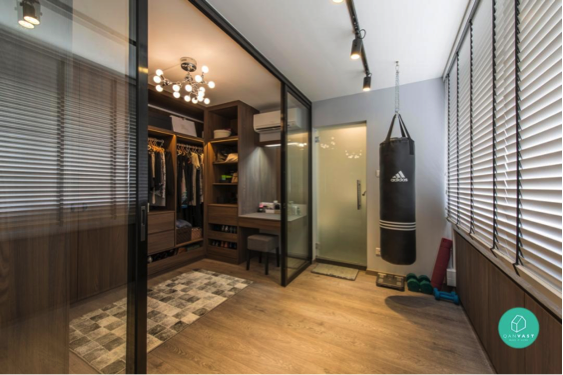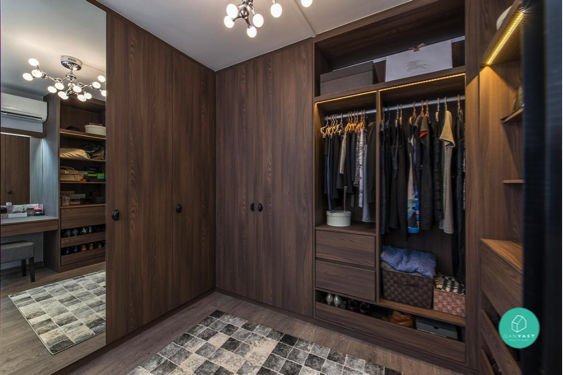 Image: Third Avenue Studio
5. One can never have too many pairs of shoes
Many ladies dream to store all their shoe collection in the wardrobe. However, realistically most custom-designed wardrobes only allow a rack or two for footwear. From a hygiene point of view, think of dedicating a separate section just for shoes. Do remember to include different heights of shelves – higher shelves for boots and lower shelves for sandals or sneakers.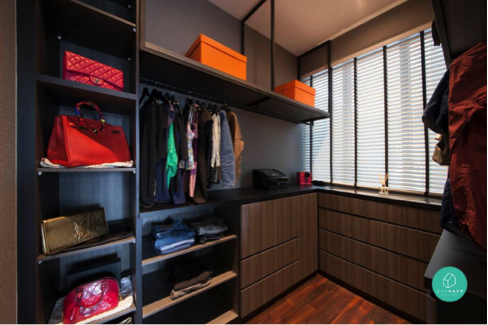 Image: Hue Concept
6. And accessories!
Handbags, ties, purses, wallets, jewelry, brooches, cufflinks, etc – all these little things need a proper space to keep them organized. If you are constraint by space to allocate an island for accessories, you can create racks to hang purses for easy access. Ties and belts can be mounted to any dead space along the wall or on the inside of a swing open wardrobe door. As for smaller accessories like jewelry, brooches, and cufflinks, you can get trays that fit into your drawers with neat compartments to organize little accessories that you have. Place the tray in a drawer that near your vanity mirror to make matching easier!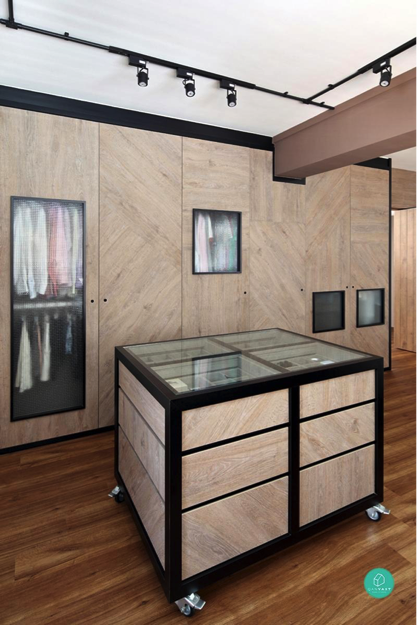 Image: DistinctIdentity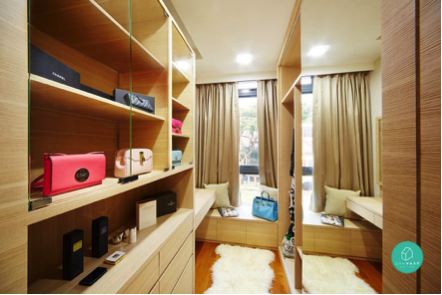 Image: Design 4 Space
7. Fit in a bench
Having a bench in a nice spot along the wall opposite a mirror makes dressing up a breeze! You can put on your shoes, button up your shirts, smooth down your dress at the bench area. Opt for a free-standing bench / loose item in the market so that you can move it around or change it after using for a few years.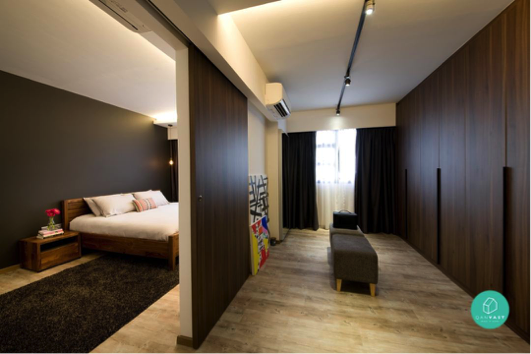 Image: Wee Studio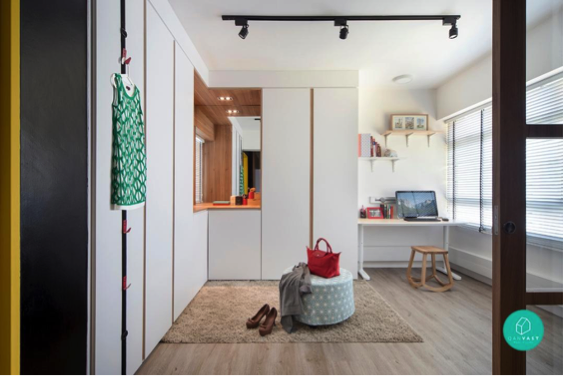 Image: Prozfile
Source adapted from http://qanvast.com/article/569/7-rules-to-look-out-for-when-designing-your-dream-wardrobe/