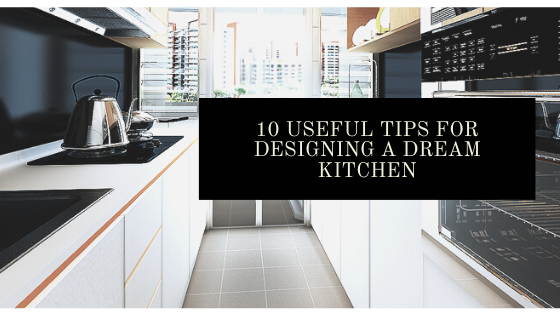 14 Nov

10 Useful Tips for Designing a Dream Kitchen

Homeowners and interior designers have their own thoughts about a great kitchen. But it is sometimes difficult to strike a balance between functionality and beauty. Here are 10 useful tips for designing your dream kitchen: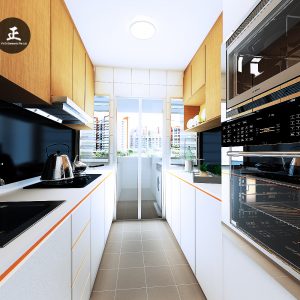 1. Brightly lit kitchen
Having various types of lighting in any room is key, and it is especially true for the kitchen. Natural light is fantastic, but there has to be a practical use of artificial light as well. Ambient light to create an overall glow and other sources of lights would aid to illuminate countertops and help to highlight features in the kitchen.
However, you don't need to overhaul your current lights. Start with replacing your old lights with LEDs which are more efficient in energy and last longer. Current LEDs come in a range of neutral, warm, and cool colors. Undermount LED strip lights are also affordable options for illuminating areas under cabinets.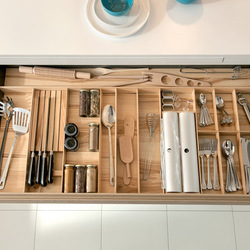 2. Organized drawers
This can be achieved by having inserts and dividers in your drawers to hold the utensils. Besides keeping it neat and tidy, easy access to the various ladles and spoons makes working in the kitchen a breeze, not to mention its much cleaner and hygienic.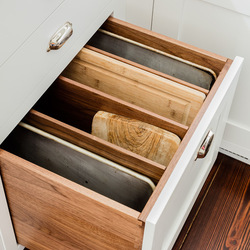 Use deep drawers to stack cutting boards and baking trays, if you don't have them, consider narrow cabinets instead. Dividers will keep the trays and boards upright for easy access and save precious space.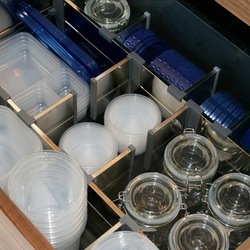 Most people tend to overlook the organization of food storage containers. Do give it some thought as it is frustrating to be looking for the matching lid of a tupperware amidst all the food containers that you own.
Tip: glass storage for food is recommended as it can be used in the microwave and oven.
Spice racks organizer storage is a bonus as you can glance quickly at what you have instead of fumbling through the various packages and bottles. You will really appreciate this during your next cookout.
Remember to first measure the inside dimensions of your drawers before shopping for such organizers.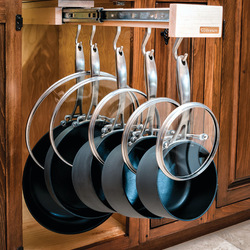 3. Pans, pots and lids organization
To make efficient use of the kitchen vertical space, consider hanging your cookware. Alternatively, a pull-out cabinet organizer in one of your lower cabinets can be converted for easy access to your pans, pots, and lids.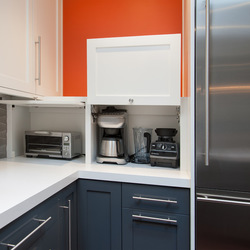 4. Kitchen appliance storage
Storage for small appliance declutters and frees up your precious counter space for more working area.
When designing your kitchen, add an appliance storage area to keep your kitchen appliances away from plain sight. Alternatively, you can convert an existing cabinet by installing pull-out shelves that offer quick and easy access to your kitchen appliances. This will reduce the unsightly stacking up of your collection of kitchen appliances on top of your fridge or lying around on the countertop.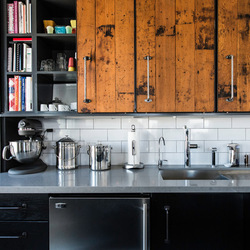 5. Strong cabinets hardware
Protect your cabinets with durable hardware, since wear and tear, as well as the oil from our hands and in the air from years off cookout, can wear down the finishings and paints. Sleek pull handles or knobs can extend the life of your kitchen cabinet. If possible, go for solid metal or something sturdy and heavier that can benefit you and your cabinets in the long run.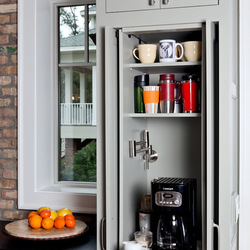 6. Coffee station
We are not talking about a full-fledged coffee bar for coffee aficionados here, but rather a coffee station with the coffee beans, grinder, filters, coffee maker, instant coffee, sweeteners, creamers and mugs, all in one dedicated place.
This is very much appreciated especially since it simplifies the morning routine when we need that all-important cuppa before heading out for work.
If you are renovating your kitchen, do include in your design to enclose the coffee station for a sleek and neat look.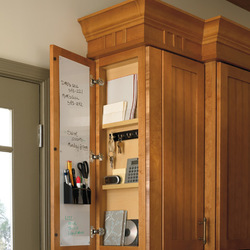 7. Dedicated storage for miscellaneous items
Keys, stationeries, mails, earphones and other miscellaneous items tend to pile up quickly on the countertop. Avoid surface clutter by giving each of the items a designated landing spot, like dedicating an organized space inside a shallow cabinet.
Tip: the back of the cabinet can be repurposed tastefully too.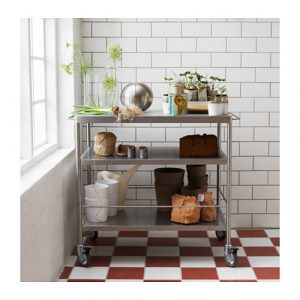 8. Movable workstations
In land-scarce Singapore where HDB apartments' size is a prized commodity, most kitchens are unable to fit an island. This kitchen accessory which can double up as movable workstation is often overlooked or underutilized as a bar cart only. Movable workstations can be considered as your "kitchen island on wheels", extending your storage and countertop space. It's very useful for steamboat gatherings as the various layers can hold plates of food and it can be pushed around the dining table like a trolley.
Depending on your preference and needs, you can choose counter height or bar height. Stainless steel is recommended if budget permits because of its durability and it is easier to maintain cleanliness.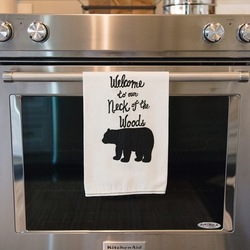 9. Hand towels
Decorative cloth or linen towels are not only pretty, but it also adds character to your kitchen. Not to mention it is also more eco-friendly by reducing paper towel waste. In the long run, these can save you money.
Besides charming hand towels, keep a stack of cleaning towels or microfiber cloths within reach and save the earth as you forgo the convenience of paper towels even after cleaning up the next mess.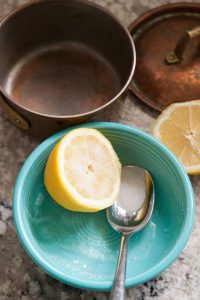 10. Lemons and limes
Lemons and limes are not only rich in vitamin C, or a key ingredient for your cocktails and meals, but also a very useful item to keep in your kitchen.
These citrus are great for natural cleaning without harsh chemicals. You can clean your microwave with lemons in a bowl of water without scrubbing, clean wooding cutting boards with just lemon and salt or make an all-purpose cleaner with citrus rinds and vinegar that work fantastic (avoid use on marble) and leaves a fresh scent after the cleanup.
We hope you have found these tips useful for your next renovation or even to tweak your existing kitchen interior design. Regardless of the layout of your kitchen, it should be functional and allows you to work in it with ease and safety. Don't be shy; let the design of your kitchen be also an extension of your personality.
Source adaptations:
http://www.thekitchn.com/10-ways-to-use-a-lemon-around-the-kitchen-good-ideas-from-the-kitchn-217997
http://www.houzz.com/ideabooks/75429759/list/15-strategies-for-a-spectacular-dream-kitchen http://www.ikea.com/sg/en/catalog/categories/departments/kitchen/10471/?cid=sg%7cps%7cbroad%7cgo%7c20174%7ccs_sg_kitchen_sem_en_bmm%7c-+kitchen-+islands-%7cdesktop%7cenglish